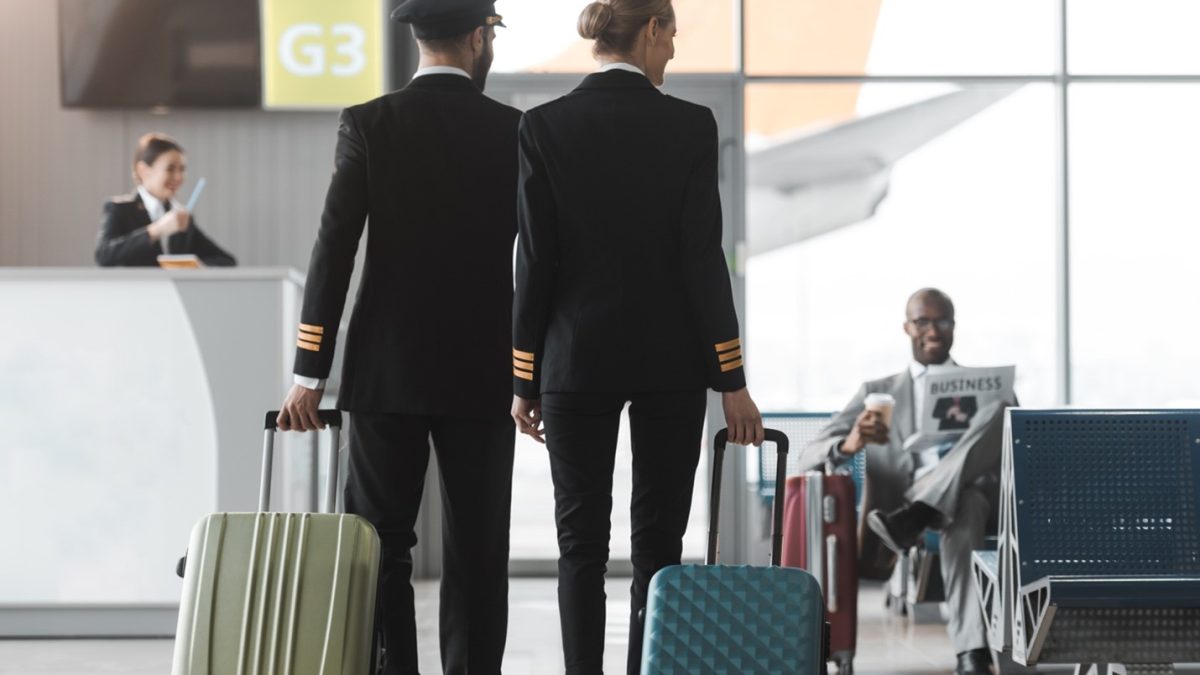 Bhanu Choudhrie Plans
The recovery of the aviation sector appears to be well underway throughout the world, after a severe slump due to the 2020 COVID-19 pandemic. However, the traditional problem of insufficient pilots is now hindering its continued recovery, jeopardizing the gains that have been made in the past year. A 2021 report from Boeing predicts that the global aviation industry will need 645,000 new pilots by 2038. The report adds that the industry must maintain a sharp focus on its efforts to increase its pilot population by maintaining its talent pipeline.
The problem of a future pilot shortage poses grave consequences for the airline industry, but it also creates a great opportunity to change the way it attracts new pilots. Bhanu Choudhrie, founder of Alpha Aviation Group (AAG), believes that airlines should redress their pilot shortage by increasing diversity in the cockpit, especially female pilots. An additional benefit of this strategy is that it helps airlines meet inclusion requirements, which is a key pillar of a successful business in the 21st century.
The number of female pilots has always been low, compared to most other occupations. Even today, women only account for about 5.1 percent of all pilots in the world, although this figure varies greatly by region. For example, this average also generally applies to the American continents, Europe, Australia and New Zealand.
The lowest occurrence of female pilots is in the Asian-Pacific markets, where only 1.6 percent of pilots are female. The next lowest rate is in the Middle East, which has 2.1 percent female pilots. The highest rate is in India, where women account for 12.4 percent of pilots. Africa is next, with a female pilot prevalence of 9.8 percent.
Challenges
Many airlines are trying to rehire the pilots they let go during the height of the pandemic, but this process has been slow. Pilots are often unwilling to take jobs in aviation since careers in this industry no longer appear as secure as they once did. In addition, Bhanu Choudhrie reports that it takes up to two years to train pilots to fly new aircraft like the A321 XLR, meaning airlines must plan their staffing requirements years in advance.
Trends
Emerging aviation markets like Africa and India have an advantage when it comes to pilot diversity due to their need to quickly build their work force. Furthermore, their policies and procedures aren't yet well established, making it easier to develop ways to  support and engage diversity. This process often includes goal-based programs for inducting more female cadets.
Mature aviation markets are also actively striving to increase the number of women in the cockpits. For example, Qantas, Australia's primary airline, has committed to increasing its female pilot population to 40 percent of its total over the next six years. EasyJet, a budget carrier in Europe, predicts that 20 percent of its new pilots will be women. In the Middle East, Wizz Air Abu Dhabi has created a program dedicated to boosting the number of female pilots.
A recent study by Oliver Wyman notes that the lack of female role models is a significant factor in the low number of female pilots. While airlines must actively work towards recruiting more women, it's equally important to have females who are already experienced in their roles. These pilots can be highly effective at providing guidance and illustrating the benefits of a long career flying planes.
Training
Pilot training institutions can also have a great impact on bringing more women into aviation. For example, AAG has already trained more than 2,500 pilots for international airlines throughout the world. Attracting more female pilots has become one of its key goals, which is why Bhanu Choudhrie has implemented a number of strategies for providing women with a pathway into aviation. For example, AAG often makes presentations at universities, where it shares the stories of women who have succeeded in becoming pilots. These events help women acquire an interest in aviation at an early age, which is crucial to building a recruitment pipeline.
The post-pandemic world may provide the perfect opportunity for aviation leaders to increase the visibility of women in their industry. Achieving this goal requires entrusting women with leadership roles and developing a culture of diversity. The chance to bolster pilot populations will also help avert a staffing crisis that could endanger aviation in the long term.