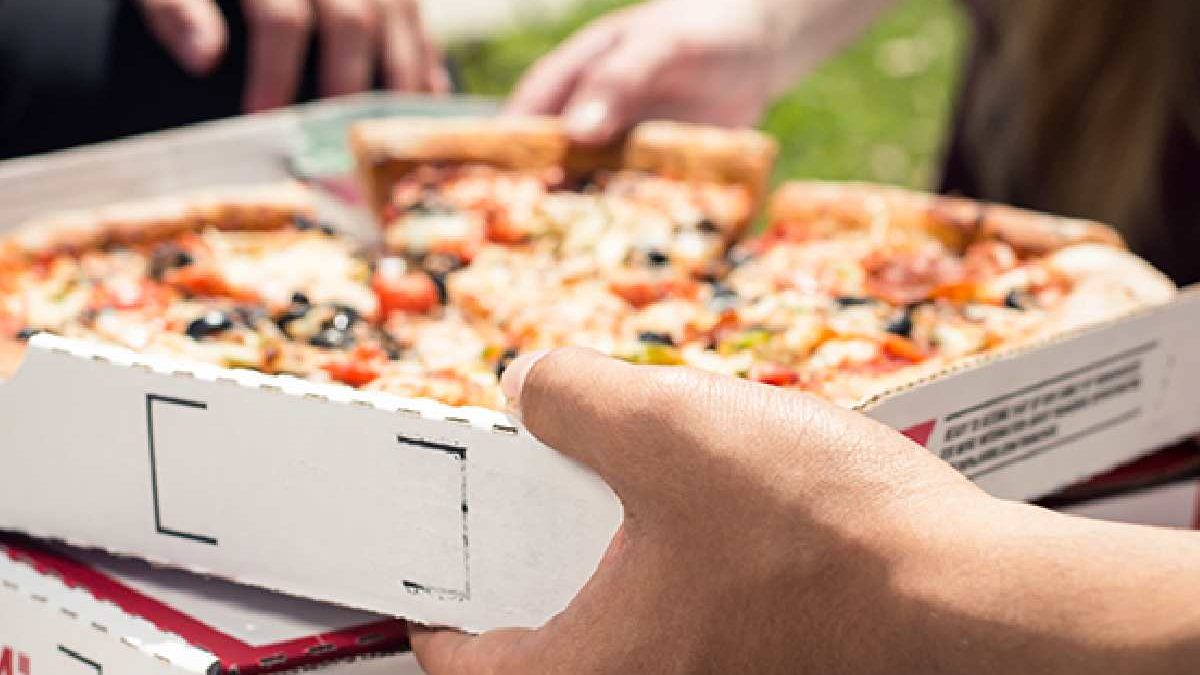 Earn Free Pizza With Papa Rewards!
As noted in a January 2023 Reader's Digest article, pizza ranks within the top five of America's Most Popular Foods. This may not reflect an astonishing revelation, but it may surprise you to learn that you can also get free pizza. If you haven't already tried one or more of the many menu selections offered by Papa Johns, you may not know that the popular takeout and delivery chain has free pizza deals.
Who Doesn't Like Free Pizza?
You may have your favorite pizza toppings, such as pepperoni, meatballs or chicken, and perhaps some toppings may not fall into your "must-have" list, but it's unlikely that you don't like free pizza. Here's how to get pizza – or any other menu item – for free through the Papa Rewards program:
Sign up for the Papa Rewards program
Place an order online using the Papa Johns app or at the website, or call a participating store for carry-out or delivery.
For every $1 you spend at a Papa Johns store or on their website, you'll earn 1 point.
For every 75 points you earn, you'll get $10 of Papa Dough.
Use your Papa Dough to order anything on the Papa Johns menu.
Always Changing Seasonal Offers
Pizza is a favorite food choice all year long, but you can also take advantage of the special seasonal money-saving deals Papa Johns makes available. It's not hard to learn what's going on regarding special seasonal deals. Choose one or more of these four ways to stay informed:
Go online to the website and enter your location to learn what special offers Papa Johns has in your area.
You can receive text messages and/or emails notifying you of special offers and weekly discounts by texting "START" to 47272.
Download the Papa Johns app from Google Pay or the Apple Store to gain access to exclusive offers and promo codes.
Sign up for the Papa Rewards program.
Once you sign up for notifications or the Papa Rewards program you could find yourself treated to a free pizza code, which lets you place an order for a no-cost pizza.
Special Deals for Game Day
It may not reflect a national holiday, but a Sunday football game day can feel like a special event. It's also a great day for pizza. Championship games can generate high energy levels along with some serious appetites. Papa Johns game day deals can keep you covered throughout the day's events. There's more than enough on the Papa Johns menu to lay out a smorgasbord of appetizers, sides, pizza toppings and desserts.
The Next Best Thing to Free Pizza: Family Deals
You can make family get-togethers more memorable and less labor-intensive by taking advantage of Papa Johns family pizza discounts. The Family Meal Deals vary by location, but you can count on much more than just savings. You'll have enough food and variety to accommodate everyone's tastes and appetites. A need to cover food intolerances or allergies shouldn't become an issue. You can, for example, order vegan pizza or a gluten-free crust.
In addition to the special deals, promo offers and rewards, it's easy to see what makes a great pizza delivery service; it's earning high scores on the taste-buds test. Order a special toppings pie today and see for yourself!