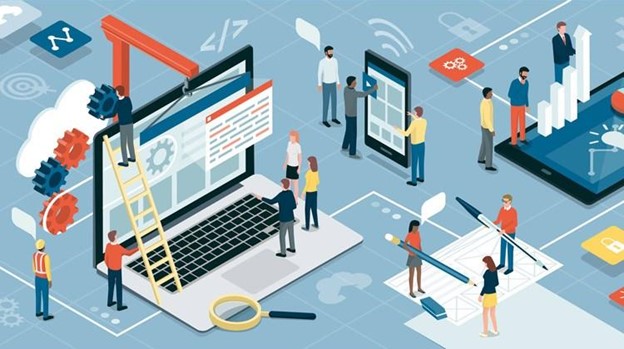 Getting consumers is a top priority for numerous small-business owners. Initially, it's especially worrying when you're still determining if your product will be profitable. That's why it's imperative to market and promote your company and goods and services to get noticed and make sales.
Fortunately, several inexpensive and even free strategies are available for advertising your company in Australia. Are you interested in getting acquainted with them? Journey with us as we help you understand eight great ideas that don't require buying advertisements.
1.   Tap Into Listing Your Venture on Google
Consider the most recent occasion when you required a service you had never needed before. You will likely grab your phone or computer and quickly search for nearby companies that meet your requirements. Sadly, many small businesses are unaware they must create a Google Business Profile to be featured on the search engine.
Your business listing will appear when new or returning consumers search for the services or goods you offer on Google. You can further promote any item you sell with Google Ads management which is a service Australian Internet Advertising offers. This move will improve your profile by running campaigns and achieving page conversions. Additionally, you'll learn how users interact with your profile, so you can speed up this process and attract more users.
2.   Establish a website
Undoubtedly, a Google listing can draw attention to your company and help spread the word about its existence. However, setting up a simple website can help increase sales and learn for a low cost, even though it can require much work. Websites are essential to modern organizations' marketing strategies, especially for tiny firms.
3.   Start a Blog
Passive marketing strategies for firms can benefit significantly from blogs. You can write articles highlighting your product's benefits, notably by outlining the issues it resolves. A blog is an excellent tool for improving your website's SEO rating and increasing its usefulness and reputation as a resource. This strategy can also drive more visitors.
4.   Promoting or selling on social media
The practice of endlessly scrolling through social media feeds has gained popularity. With platforms like TikTok, Twitter, Instagram, Facebook, and even LinkedIn, social media apps now draw an enormous following from various age groups, socioeconomic backgrounds, and hobbies. Choose a channel that matches your target demographic to maximize your efforts. In other words, select the track your target demographic already uses.
5.   Promote Using Emails
Given that it is so profitable, email marketing is very popular. Email marketing is more efficient and affordable than any other type of marketing, although it might be labor-intensive. Marketing emails are a terrific approach to developing tight, long-lasting relationships with specific clients because they are typically very personalized and tailored to a business's needs.
6.   Participate in Your Community
Attending neighborhood events is a fantastic way to leave an indelible mark on your clients. Apply to be a vendor at nearby sporting events, concerts, festivals, and fairs based on the products you sell. Even campus activities are within reach. If you have the money, you could even sponsor the event, promoting your company. That will undoubtedly stick in people's minds.
Final Thoughts
Any of these suggestions should enable you to generate a lot of buzz, but it's crucial to use them effectively. Ensure your interactions with the public are always favorable, and pay close attention to your strategies' performance.
If you're paying attention, you'll eventually notice your audience's tastes, interests, and problems, which will help you sell more products more quickly. Remember to look for opportunities to market your company in the future!