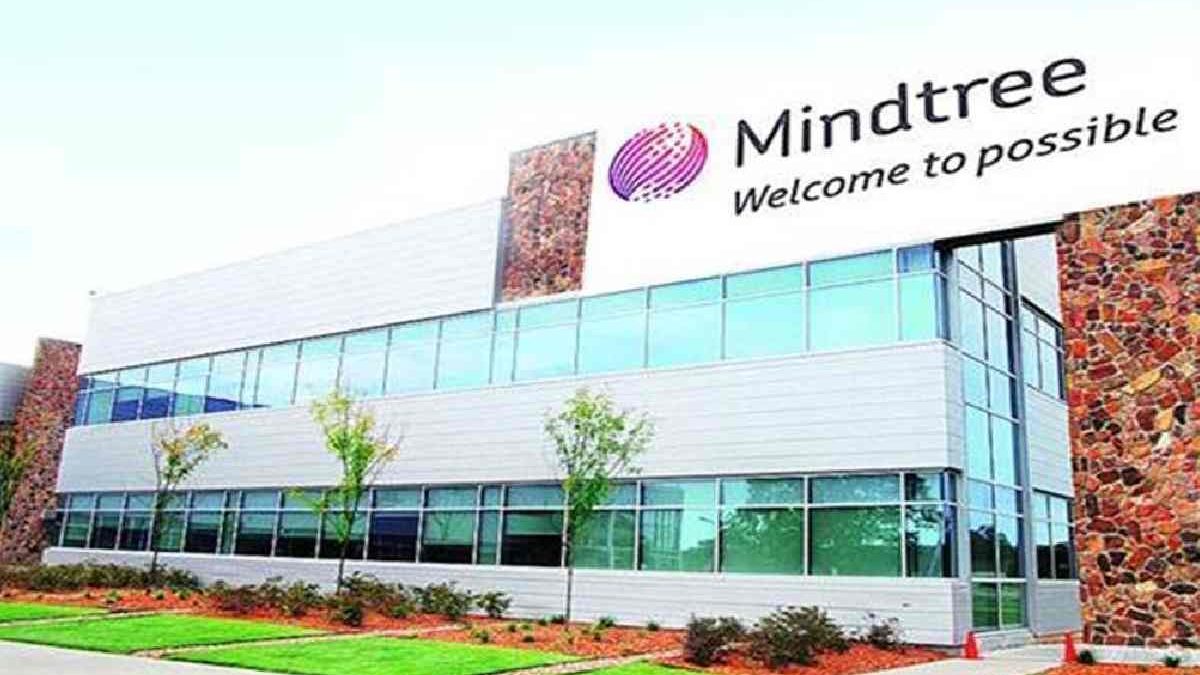 Mindtree is an Indian MNC information technology and consulting company. It was founded in 1999 by ten IT professionals, headquartered in Bangalore, India. The company provides services in application development, data analytics, digital transformation, cloud computing, and infrastructure management.
Mindtree has a global presence with offices in the United States, Europe, and Asia. As of September 2021, the company had over 25,000 employees serving clients across various industries, including banking and financial services, retail, healthcare, travel and hospitality, and manufacturing.
In March 2021, Larsen & Toubro (L&T), an Indian multinational conglomerate, acquired a majority stake in Mindtree, making it a subsidiary of L&T. Despite the acquisition, Mindtree continues to operate as an independent entity with its management team and corporate culture.
In addition to its business operations, Mindtree has also remained involved in various corporate social responsibility (CSR) initiatives, such as supporting education and skill development programs for underprivileged youth, promoting environmental sustainability, and contributing to disaster relief efforts.
How to contact Mindtree?
Depending on your purpose and location, there are several ways to contact Mindtree. Here are some standard methods:
Website: The company's official website is www.mindtree.com, where you can find information about its services, solutions, and locations. You can also submit a contact form with your query or request; someone from their team will contact you.
Email: You can email Mindtree at info@mindtree.com for general inquiries or contact specific departments or individuals using their email addresses, which can remain on their website.
Phone: Mindtree has multiple phone numbers for different regions and services. You can find the relevant number on their website or call their global headquarters in Bangalore at +91-80-6706-4000.
Social Media: Mindtree is active on various social media platforms, such as LinkedIn, Twitter, and Facebook. You can follow them or message them directly through these channels.
Offices: Mindtree has offices in several countries, including the United States, the United Kingdom, India, and Australia. You can visit their office or contact their local representatives for assistance.
What are the benefits of being in Mindtree?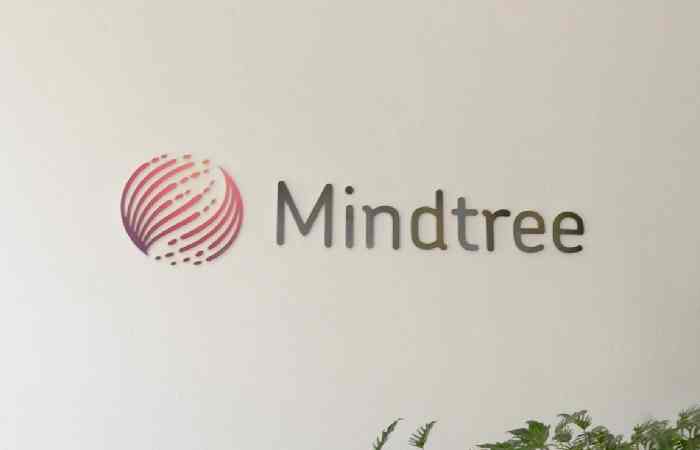 As an information technology and consulting company, Mindtree provides its employees with various benefits that make it an attractive workplace. Here are some benefits of being in Mindtree:
Competitive compensation: Mindtree offers competitive salaries and benefits packages to its employees, including health insurance, retirement plans, and paid time off.
Career growth opportunities: The company provides career growth and development opportunities through various training programs, mentoring, and job rotations.
Work-life balance: Mindtree values work-life balance and offers flexible work arrangements, such as work-from-home options, to support its employees' personal and professional goals.
Diversity and inclusion: The company values diversity and inclusion and fosters a supportive and inclusive work culture where everyone feels valued and respected.
Social impact: Mindtree is committed to social impact and encourages its employees to participate in various CSR initiatives and volunteering programs.
Innovation and technology: The company is at the forefront of innovation and technology, providing its employees with opportunities to work on cutting-edge projects and technologies.
Overall, being in Mindtree can provide employees with a supportive and inclusive work culture, opportunities for career growth, competitive compensation and benefits, and exposure to the latest technology and innovation.
How is the financial condition of Mindtree?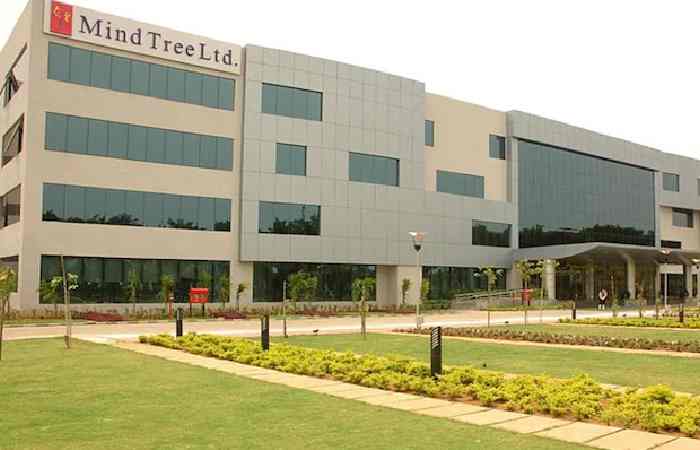 Accordingly, of September 2021, Mindtree reported strong financial results for the second quarter of the fiscal year 2021-22. Here are some key financial highlights:
Revenue: Mindtree's revenue for the second quarter of FY22 was $355.1 million, an increase of 5.2% sequentially and 24.9% YoY in constant currency terms.
Profit: The company reported a net profit of $54.4 million for the quarter, an increase of 13.5% sequentially and 77.6% YoY.
Earnings per share (EPS): Mindtree's quarterly EPS was $0.39, an increase of 15.6% sequentially and 77.6% YoY.
Client additions: The company added 25 new clients during the quarter, including 6 on the Fortune 500 list.
Employee strength: Mindtree had a total headcount of 28,195 employees as of September 2021, including 22,560 engineers.
Mindtree's financial condition appears to be strong, with solid revenue growth, profit margins, and client additions. However, it's important to note that financial performance can be subject to various market and industry factors, and the company's financial condition may vary over time.
Is it reasonable to be an investor in Mindtree?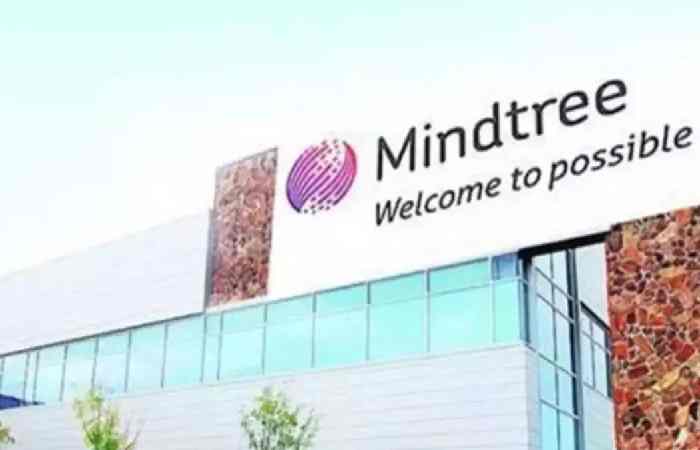 Investing in a company such as Mindtree involves certain risks and uncertainties that can impact its financial performance and stock price. Some of the factors that can affect Mindtree's stock performance include the following:
Market and industry trends: Mindtree operates in the highly competitive IT and consulting industry. Its financial performance may remain impacted by various market and industry factors. Such as economic conditions, changing customer demands, and emerging technologies.
Company-specific factors: Mindtree's financial performance may also remain impacted by company-specific factors. Such as management changes, acquisitions, partnerships, and regulatory changes.
Stock market volatility: The stock market can be volatile. Changes in investor sentiment or macroeconomic conditions can impact Mindtree's stock price.
You should also consider your investment goals, risk tolerance, and financial situation before investing in any company, including Mindtree.
Nse: Mindtree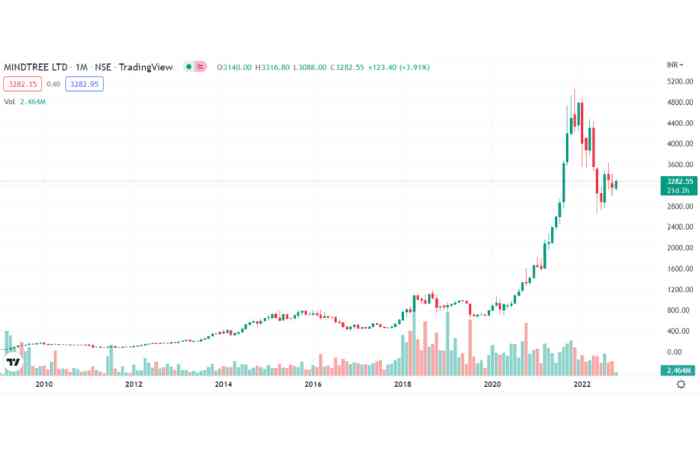 Mindtree remains listed on India's National Stock Exchange (NSE) with the "MINDTREE". It remains listed on the Bombay Stock Exchange (BSE) with the same symbol. Accordingly, on April 18, 2023, the current market price of Mindtree's stock on the NSE is subject to change based on market conditions and other factors.
What is NSE: Mindtree
NSE: Mindtree is the Mindtree Limited stock traded on India's National Stock Exchange (NSE). Mindtree is an information technology and consulting company that provides various services and solutions in areas. Such as cloud computing, data analytics, digital transformation, and engineering.
When you see "NSE: Mindtree" on a financial website or trading platform. You can buy or sell shares of Mindtree on the NSE using the stock symbol "MINDTREE". The stock price of Mindtree on the NSE can be affected by various market and company-specific factors. Such as changes in industry trends, financial performance, and global economic conditions. It's essential to conduct thorough exploration and analysis and consult with a financial advisor before making investment decisions.